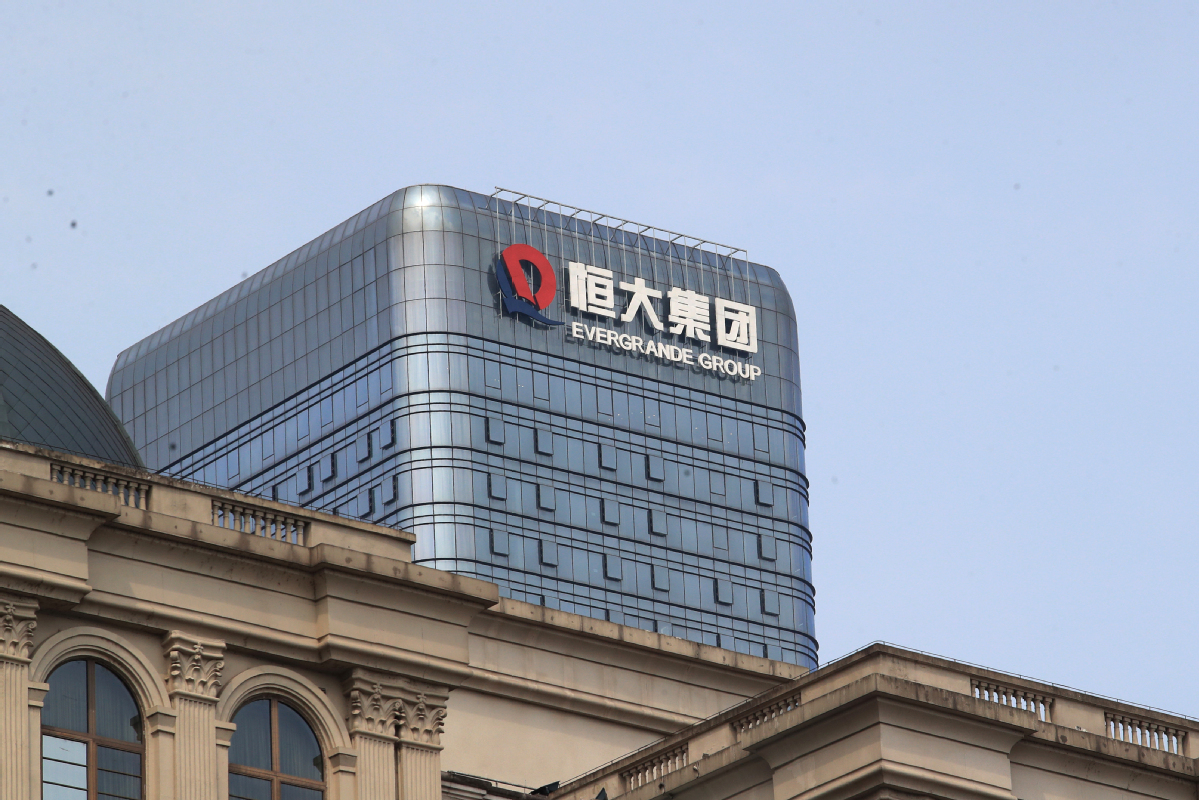 Cash-strapped, debt-laden China Evergrande Group, a prominent Chinese property developer, may have ridden out a testing phase with its decision to sell some of its cherished assets, thereby winning the approval of several major creditors to postpone repayment of its maturing loans. Or so it seems.
The group's woes will likely serve as a lesson for real estate players to be more cautious and stick firmly to the principle of "houses are for living in, not for speculation".
In recent years that saw runaway home prices across most urban centers, regulations have been tightened on a sustained basis to rein in errant market forces. And persistently straying companies have faced punitive measures.
Experts warned that as market fundamentals continue to diverge, some of the former industry leaders could face crimped capital flows, if the recent experience of Evergrande is any sign.
"Large cities, including top-tier and second-tier ones, are welcoming a more mature home market where land supply becomes scarcer, while the housing stock is the natural choice of more homebuyers," said Chen Jie, a professor specializing in property research at Shanghai Jiao Tong University.
Beijing and Shanghai, two of the nation's top-tier cities, have already entered this stage. It's only a matter of time before more major Chinese cities, which are still undergoing urbanization, follow suit, Chen said.
Hui Jianqiang, head of research at Beijing Zhongfang-Yanxie Technology Service Ltd, said there are a number of opportunities to explore in the housing market, like renovation, regeneration and site repurposing.
"If we consider factors like China's vast urbanization, people's constant pursuit of better living and the relaxed policy to allow families to have up to three children, the possibilities are huge," Hui said.
In addition to residential property development, real estate developers could find business opportunities in commercial property and rental housing, experts said.
In fact, rental housing is about to emerge as a major solution in the nation's first- and second-tier cities, where the base of non-local population is growing rapidly while home prices still remain high.
"The increase of rental housing can effectively solve the supply shortage for leasing in large cities including Beijing, Shanghai and Shenzhen, so as to elevate the quality of life of the urban young generation," said Ding Zuyu, CEO of E-House (China) Enterprise Holdings Ltd.
As many as 110 items of policies related to rental housing were announced in the first six months of this year, and the implementation of the new measures would help China's rental housing market to mature, Ding said.
Constant requirements raised by residents on houses will inspire property developers to explore new business opportunities like renovation, redesign and refurbishment, to meet the demand.
Since the outbreak of the COVID-19 pandemic, people's appetite for property management has been refreshed from time to time, putting their focus on innovative services and improved convenience.
In fact, property management can offer people more value-added services, in addition to traditional functions.
And the application of technologies, such as the internet of things, 5G, artificial intelligence and service robots, could bring people more services and tailor-made solutions.
Likewise, property agencies could become providers of living services, rather than simply be organizations that help their customers find a place to live.
"As people are living in a better environment than they did decades ago, they are also expecting various infrastructure facilities and services to be offered," said Wang Yongqun, general manager of Shanghai Lianjia, China's largest real estate broker's Shanghai branch.
Wang said about 72 percent of their leasing customers are young people aged between 21 and 30, who are so busy at work that they hardly find time for room cleaning and maintenance of home appliances.
Therefore, Shanghai Lianjia launched services like deep cleaning, real-time on-site maintenance, all-day online housekeeping, and more.
People who stay away from homes for months would never find their rooms dusty or smelly. They have groceries or ready-to-eat food available after a long day of work, and children and senior people are well taken care of. Even financial management, healthcare or insurance solutions can be offered.
These services may create abundant business opportunities for companies in the real estate sector, and allow people to live like royalty. Now, is there anyone who wouldn't like such a prospect?