argentina-based estudio opaca realizes its dwelling, dubbed casa santina, with respect for the privacy of its occupants. while the house is situated along a corner lot and faces an historic school, the site is often bustling with activity. the design team responds to this active condition by designing a residential fortress, expressed with textural brickwork and photographed by gonzalo viramonte. while the space is protected from the outside, it is completely open along its interior. organized across two levels, the ground level hosts a vast and welcoming social area while the private spaces are situated above.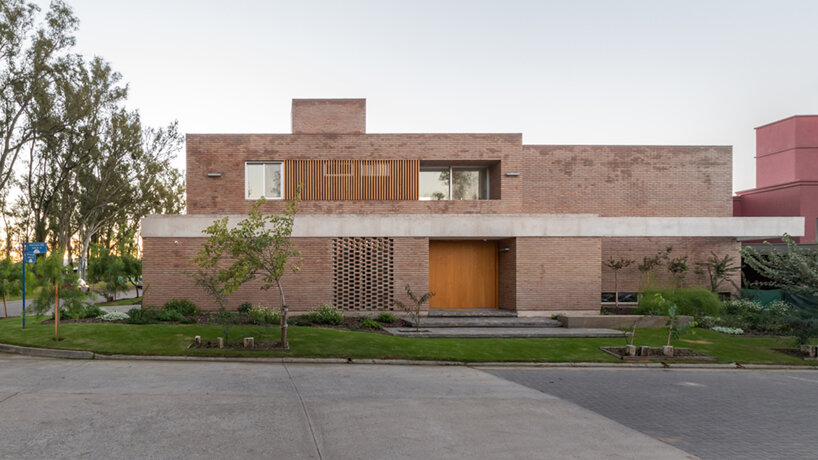 images by gonzalo viramonte | @gonzaloviramonte
estudio opaco constructs its casa santina with an envelope expressed entirely in richly textured brickwork. this material is applied with varied patterning, used as even as a perforated screen to intensify the privacy of the occupants of the house. alongside the brick material, the design team makes use of concrete as a complementary element that is celebrated along both the exterior and the interior. these locally sourced materials are strategically chosen for their durability and insulatory properties that obstruct much of the heat from entering the home.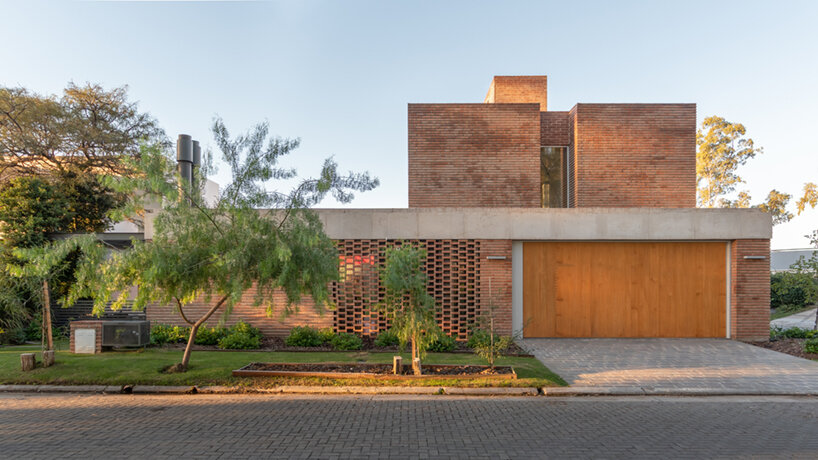 along the interior of its casa santina, estudio opaco seeks to generate bright and open spaces that suit the lifestyle of the young family. these areas are mainly finished with a natural wood palette — including the furniture, the flooring, and the ceiling — in an effort to bring warmth into the home. toward the entrance of the dwelling, visitors are greeted by a floating staircase and a large window that blurs the boundaries between the interior and the private garden outside. the private spaces at the second level are divided between two wings, one for children and one for parents with a private terrace. the project is carefully designed to adapt to any potential changes across time.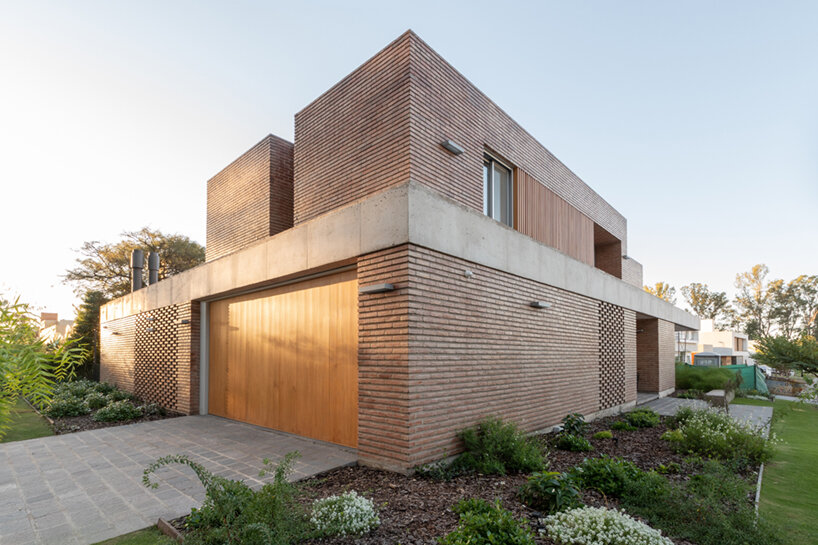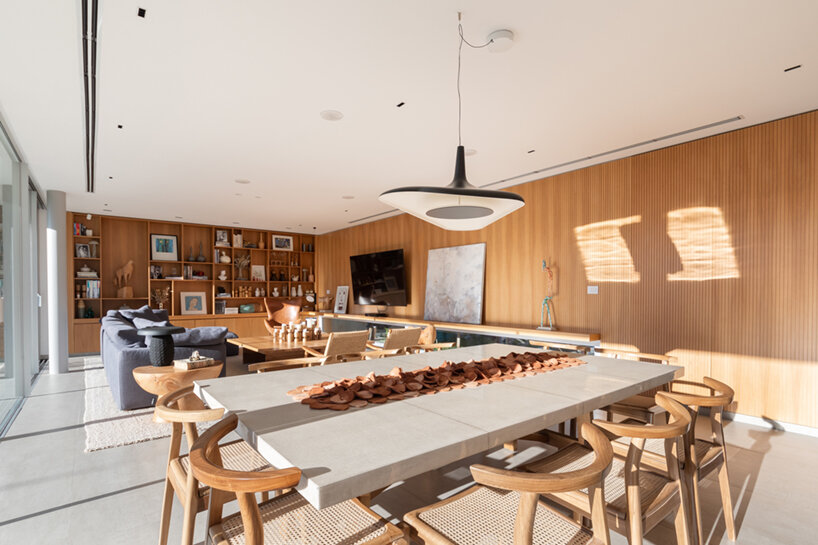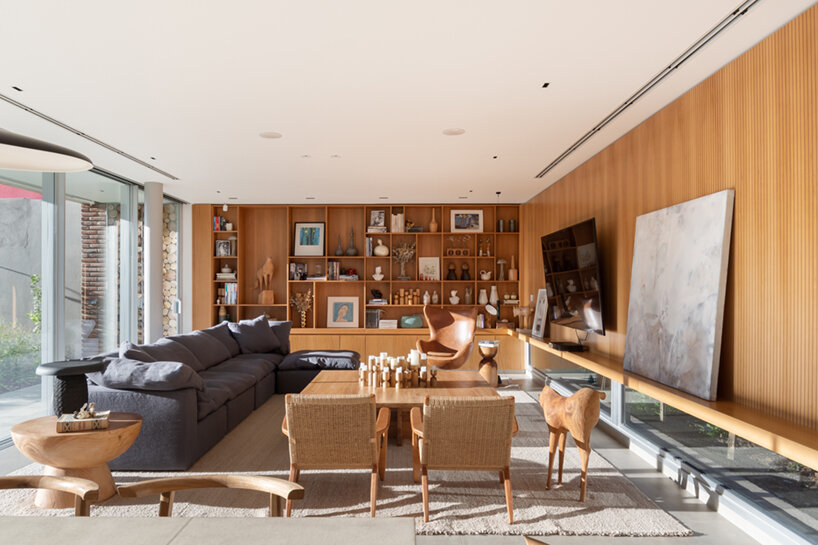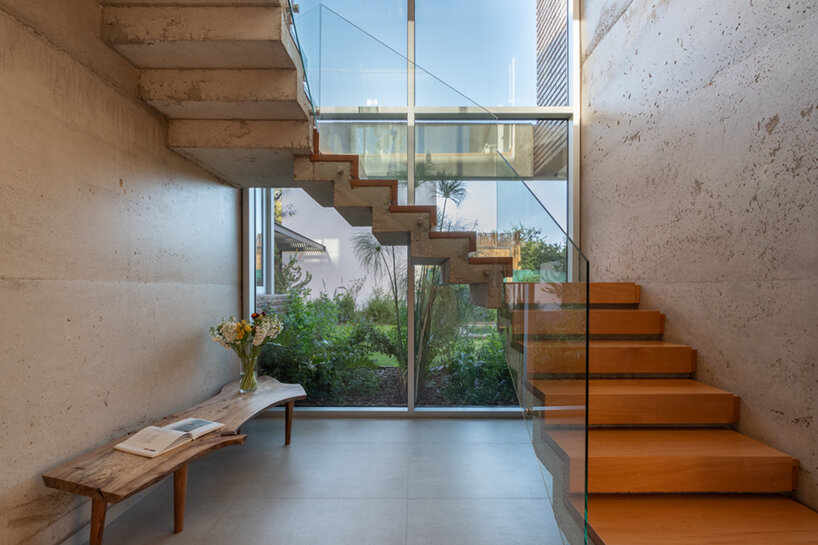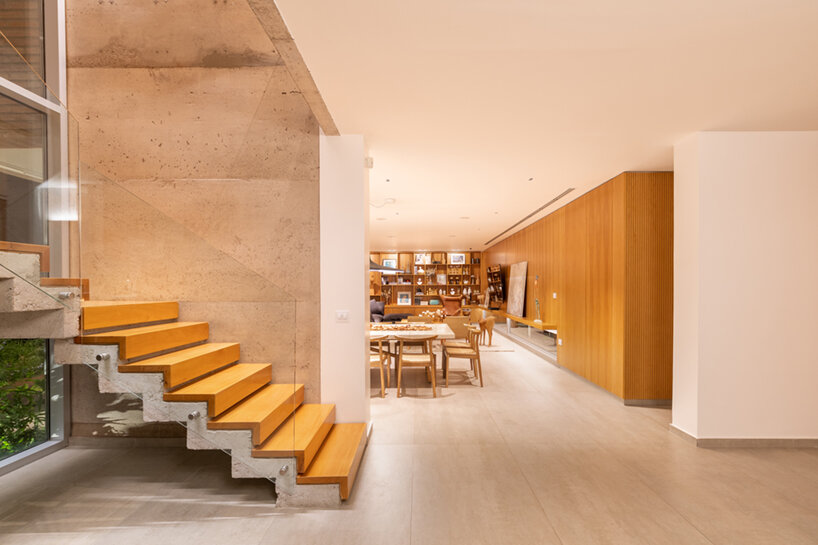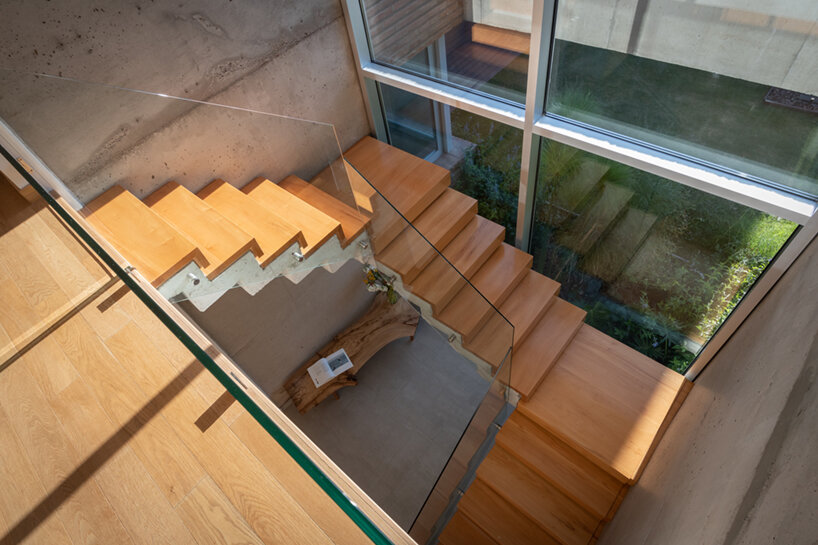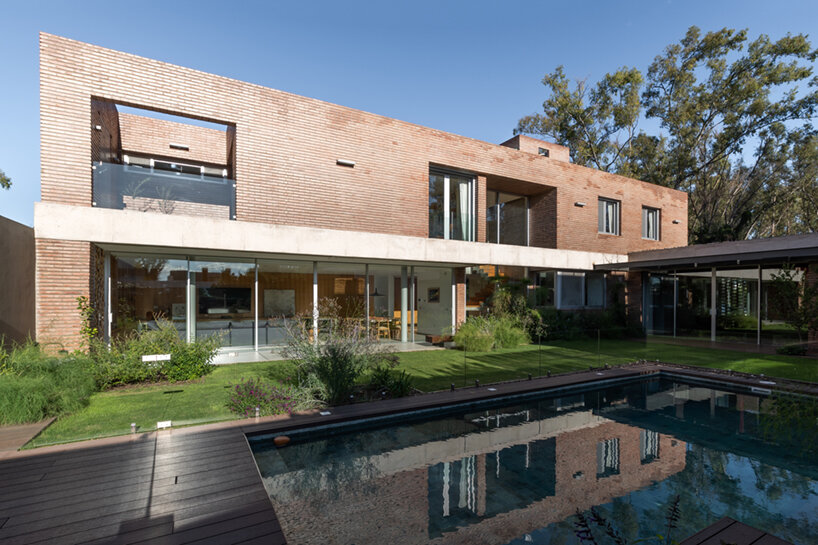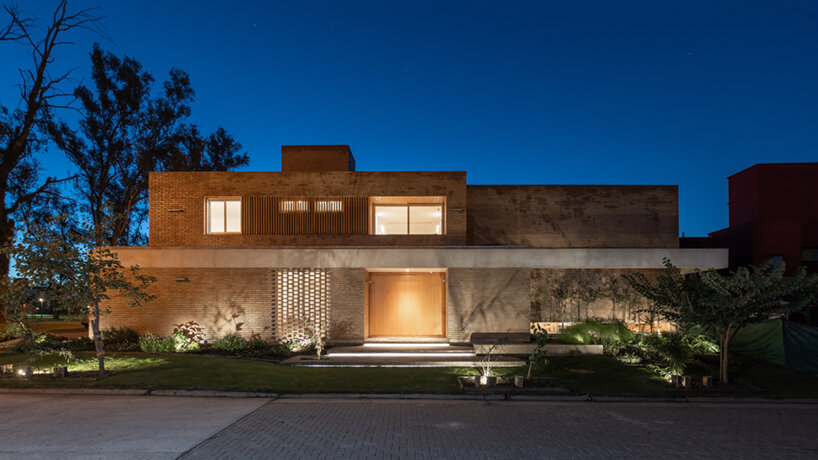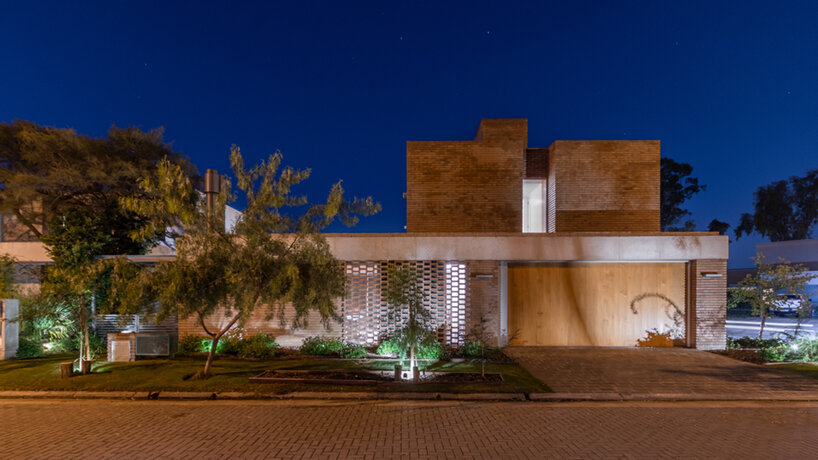 project info:
project title: casa santina
architecture: estudio opaco | @estudio.opaco
location: córdoba, argentina
completion: 2020
photography: gonzalo viramonte | @gonzaloviramonte